Mutual Funds
The Winnipeg Police Credit Union is a great place to do your day-to-day banking, but we're also a great place for your investments.
We know your money is important to you and it's important to us too. That is why we have partnered with Aviso Wealth Inc., a leader in the area of wealth management and the investment and insurance provider of choice for Canadian Credit Unions and their members.
Here at WPCU we offer investors access to a wide variety of mutual funds through Credential Asset Management Inc., a mutual fund dealer, created in part by Canada's Credit Unions, to help people just like you.

To learn more about Credential- click on the video below or go to http://www.credential.com/


Talk to our expert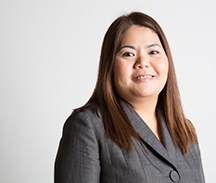 Pam, our Credential Asset Management Mutual Funds Investment Specialist has over 3 years' experience in the Financial Services industry. She is hired by, and an employee of the Winnipeg Police Credit Union, but registered to sell mutual funds to you through Credential Asset Management.
This means that our investment expert offers you the best of both worlds- the same commitment to service and community you'd expect from the Winnipeg Police Credit Union, plus the knowledge, expertise, and support of a national wealth company.
So when you need help investing, or just want a second opinion, please contact Pam at pamelac@wpcu.ca or by phone at 204.926.3566.

*Mutual funds are offered through Credential Asset Management Inc. Commissions, trailing commissions, management fees and expenses all may be associated with mutual fund investments. Please read the prospectus before investing. Unless otherwise stated, mutual fund securities and cash balances are not insured nor guaranteed, their values change frequently and past performance may not be repeated. ®Credential is a registered mark owned by Aviso Wealth Inc. and is used under license.